ČETRTEK, 11.12.2014
Kadilnica Of Death: Dickless Tracy (Si), Alkohol (Si)
Orto Bar
Grablovičeva 1, Ljubljana
Začetek koncerta ob 22h!
Cena vstopnice:
4 €
Za obiskovalce s KOD člansko izkaznico je vstopnica
brezplačna
!
Metal večer v Kadilnici Of Death traja od 21h do 5h!


Brežiški grinderji
Dickless Tracy
se ponovno vračajo v Kadilnico Of Death. Po tem ko so Orto Bar dodobra zatresli kot headlinerji
otvoritvenega koncerta prve sezone
, bo njihov tokratni nastop potekal v duhu promocije njihovega najnovejšega, novembra letos izdanega ploščka
Paroxysm of Disgust
, na katerega smo morali oboževalci teh simpatičnih brutalizatorjev čakati kar dolgih pet let. Kaj več o tej zasedbi, ki po Sloveniji in tujini razgraja in navdušuje že dobrih 15 let, pravzaprav ni potrebno povedati, saj bi jo do danes morali dobro poznati že vsi deathmetalski entuziasti. Če pa ste slučajno redka izjema, potem je obisk četrtkovega koncerta
v zgornjem nadstropju
Orta vsekakor obvezen! Da bo mera brutalnosti še višja, bodo za ogrevanje poskrbeli njihovi kolegi
Alkohol
!
Le-ti bodo začeli žagati in tolči
okoli 22h
, potem pa bodo taktirko smrti prevzeli Dickless Tracy, ki bodo nehali šele takrat, ko bo šklepetanje vaših kosti pod vplivom nizkotonskih soničnih udarcev preglasilo njihove inštrumente. Vstopnina znaša
4 €
, za obiskovalce s člansko izkaznico pa je vstopnica
brezplačna
. Članske izkaznice, s katerimi si zagotovite prost vstop na vse koncerte v okviru Kadilnice Of Death do konca sezone, prejmete v zameno za 13 € vsak četrtek na šanku Kadilnice. Po koncertu se seveda obeta rušilen
afterparty v Kadilnici
, kjer bosta za glasbeni repertoar skrbela vodilna člana zasedbe Dickless Tracy, brata Cepanec!
DICKLESS TRACY
Bio: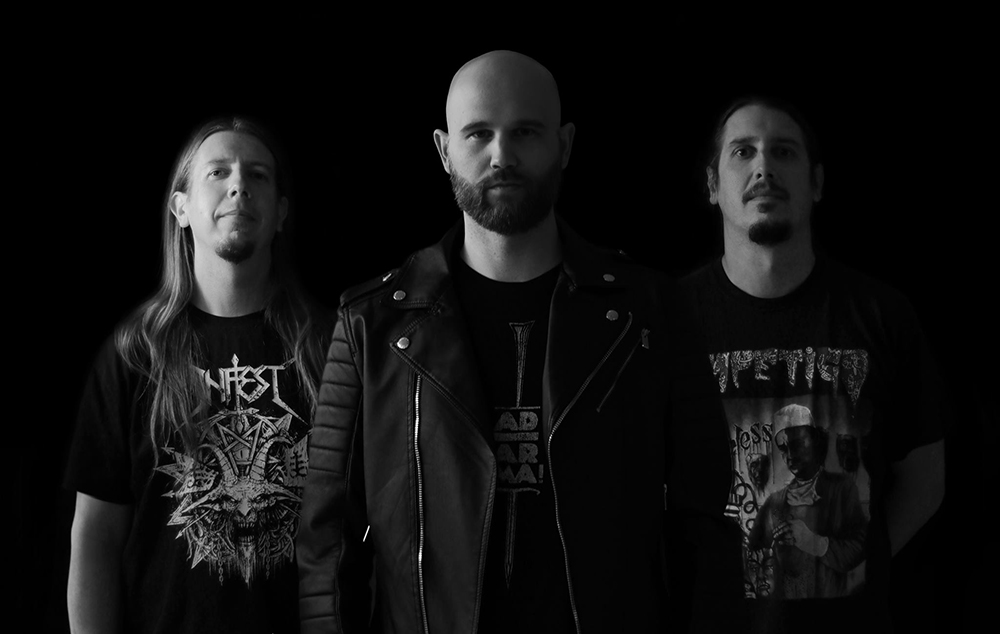 Initially devised as a side-project, the band Dickless Tracy is still forging on after some odd 17 years. Formed August 1997 in the Slovene border town of Brežice, the band is about to release its fourth full-length record, tentatively titled Paroxism of Disgust, after a slew of live shows, numerous demo tapes, splits, promo tapes and a panoply a line-up changes. Out November 3rd 2014, the record is due to be released by On Parole Productions, continuing a partnership formed in 2008 that has since borne the 2009 full-length Halls of Sickness and 2010's split 7" with Croatian death metallers True.
The story of the band itself is nothing out of the ordinary – a trio of friends, two of them brothers, hell-bent on playing a fast and aggressive style of music, decided to form a grindcore band. After a truly abrasive demo, the band soon caught the interest of various underground venues around the country, resulting in a series of shows around various clubs and basements. With each new song came a new show and a new acquaintance, enabling the band to record a longer demo that eventually morphed into 2000's self-released debut, The New Domination. By then the group had already transformed into a four-piece, while later appearances sometimes saw them performing as a five-piece, occasionally even as a duo. Constantly on-stage, Dickless Tracy continued picking up on inspiration with each new practice session and fresh-sounding band they came across.
The band continued working on new material, this time of a more complex and challenging nature – recorded at Dickless Tracy's rehearsal space in 2001, the full-length album Of Light and Darkness sees the band opt for the self-release treatment. The band then embarked on a series of shows in Slovenia coupled with a string of choice appearances abroad. Soon afterwards, the original vocalist Gujda decided to leave the band, leaving the brothers Cepanec making up the core of the band from 2005 onward with an otherwise constantly rotating line-up. The band kept writing and playing live in light of these changes, however the pro bono nature of most of their studio collaborations at the time did not provide the band with satisfactory results, with Dickless Tracy in turn opting to wait it out.
The essence of the band has never included the word career, with such prospects always taking a backseat to the band's love of playing live and composing new music. 2008 sees Dickless Tracy finally record the material that was later released in 2009 as Halls of Sickness, this time with the aid of a proper label in the form of On Parole Productions.
This was followed by yet another line-up change cca. 2010, with Andrej ''Pussy'' Šepec and Domen ''Juve'' Majcen coming into the fold as guitarist and bassist respectively, bringing with them a wealth of experience accumulated from past musical endeavours. This results in forming a bond the likes of which the band hadn't seen for quite a while, resulting in not one but two pairs of brothers in arms, metaphorically speaking, who continue to add their own essence into the band and leave their mark on the songs. They are precisely the type of person Dickless Tracy needed in order to rise once again after more than a decade of activity that had left their creative batteries drained.
The fruit of this collaboration is the record entitled Paroxysm of Disgust, an album that connects the daring band together with their past, all the while avoiding a pure nostalgia trip. It is the face of a desire to play a brand of extreme music limited only by the band's imagination without a trace of pompousness or arrogance. It is heartfelt, direct and gives no quarter.
As you will often hear the band members themselves proclaim excitedly, it simply GRINDS.
Dickless Tracy @ Bandcamp
Dickless Tracy @ Facebook
ALKOHOL
Bio: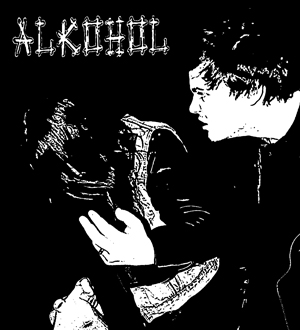 Alkohol je bil ustanovljen po zanimivem razpletu okoliščin v letu 2013. Band prisega na preproste straight-forward rife in slovenska besedila, ki so v večini družbenokritična in odsevajo bolehavo družbo 21. stoletja. Band sestavljata dva člana (Domen Majcen - kitara, vokal, Marko Repac - bobni), katerima se v živo pridruži tudi basist (Matija Kovačič). Alkohol je do sedaj izdal dve plati in sicer Alkohol - Alkohol, ter Alkohol - Samomor.



Edited by Gorjanec - 11.Dec.2014 at 12:19