Ladies, gentlemen and all the creatures in between, the waiting is over since The Hell makes one big step towards your souls!
On 27th of April, you will see the birth of our debut album "Welcome To...", consisting of 39 minutes of our own brand of uncompromising death metal! The album will be released through collaboration of Satanath Records(Russia), Morbid Shrine Productions (Spain) and Darzamadicus Records (Macedonia).
Also, it's a good time to present you with The Hell line up:
Igor Lončar - Guitars
Željko Zec - Guitars
Milan Šuput - Bass
Marko Mrčarica - Drums
Tamerlan - Vocals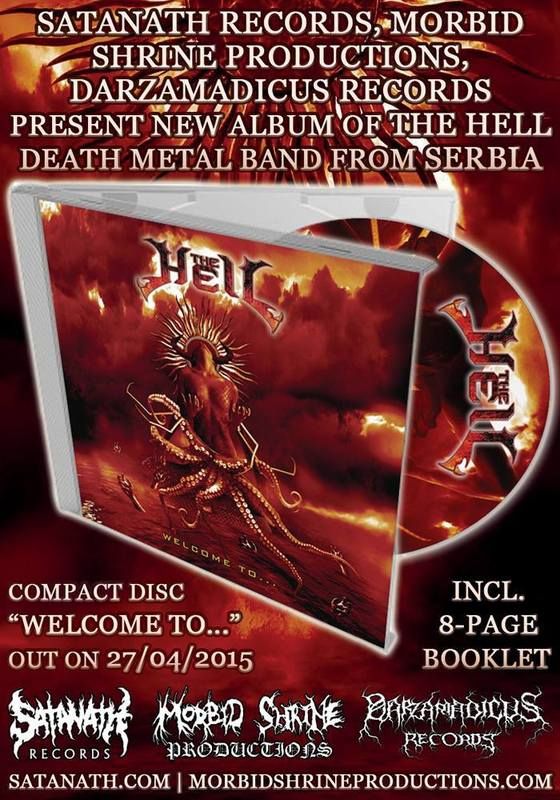 The tracklist of this infernal journey says:
01. Gates Into Reality (Intro)
02. Welcome To Our World
03. Bred For Slavery (featuring: Dača (Nadimach, Daggerspawn))
04. High On Murder
05. The One Who Brings Redemption
06. Spiritual Necrosis (featuring: Atterigner (Gorgoroth, Triumfall))
07. The Human Harvest Fields (featuring: Đole (Azazel, Soul In Cage, War Ensemble))
08. Philosophy Of Vengeance
09. Genocidal Wrath
10. LeMarchand
11. Amen!
https://www.facebook.com/thehellserbia?ref=hl