Sobota, 12.5.2012
TERA MELOS
(USSA) +
BLACKOUT
(SLO)
Mladinski center Postojna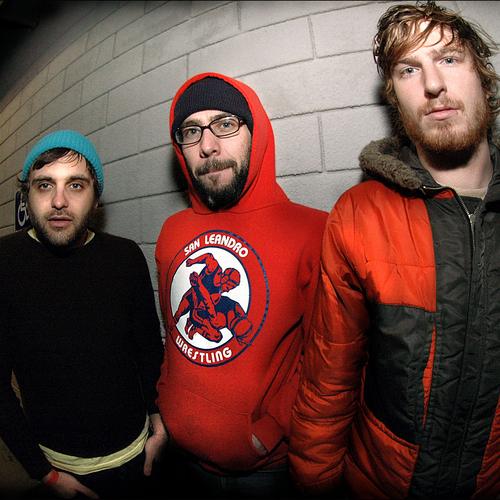 Tera Melos prihajajo iz Sacramenta v Kaliforniji. V svoji glasbi združujejo mnogo stilov, od rocka in jazza do ambientalne elektronike, vse skupaj pa povezujejo v nekonvencionalne strukture pesmi. Glasbo Tere Melos zaznamujejo hitre spremebe ritmičnih vzorcev, start-stop dinamika, improvizacija, dvoročno ''tapkanje'' po kitari, podaljšani odprti ''bridgi'' in uporaba efektov in samplerjev. Čeprav se zasedba izogiba označbi math-rock, jih imajo mnogi za nove inovatorje te zvrsti.
Tera Melos albume izdajajo pri losangeleški založbi Sargent House, pri kateri najdemo tudi Russian Circles, This town needs guns, And so I watch you from afar, Omar Rodriguez Lopez (At the drive-in) in mnoge druge.
http://www.facebook.com/teramelosmusic
http://teramelos.bandcamp.com/
http://teramelosmusic.com/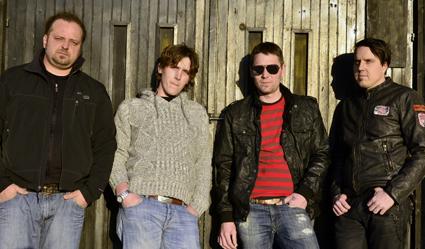 Člani skupine ustvarjajo glasbo, ki je mešanica grunga in stone-rocka, v sebi pa združuje vplive, ki prihajajo od vsepovsod, predvsem iz glasbenih skupin kot so Alice in Chains, Sonic Youth, Helmet, Mudhoney, Slayer itd..
http://www.myspace.com/blackoutbend
Vabljeni!